Democracy is a partnership
Democracy is a partnership that works best with everyone driving towards the same goals. That's why while Hart recognizes we bring considerable election technology and implementation experience to our partners, it is our commitment to understanding our customers' unique needs that ultimately results in success.
Our Customer Support Philosophy
We create win-win relationships with our customers by providing solutions that help customers be successful. We deliver what is promised, when it is promised, at the high level of quality that is expected from Hart InterCivic and our customers. We are a service organization, and we are here to serve you.
Implementation
Implementing a new voting system is a big deal for any jurisdiction, but Hart has honed our expertise through thousands of implementations across the country. With Hart as your partner, making the change is easy.
Educational Resources
Hart partners with customers by providing ongoing education and election best practices in the form of webinars and whitepapers to help keep them informed about the ever-changing election industry.
Consultation
Have a question or need advice? Call or email our Customer Support Center (CSC). Hart provides our customers a consistent source for technical support from a team of well informed Hart consultants based in the U.S.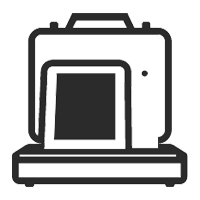 Upgrades
Hart will update your software and send your equipment back to you. Shipping costs apply.
If you need an extra hand, we will come to you to do the upgrades on-site for an extra cost. Contact us to inquire about your software upgrades and pricing of onsite services.
Around the Clock Support
Hart is committed to delivering exceptional customer service. The Hart Customer Support Center is always available to help with all of your election needs.